.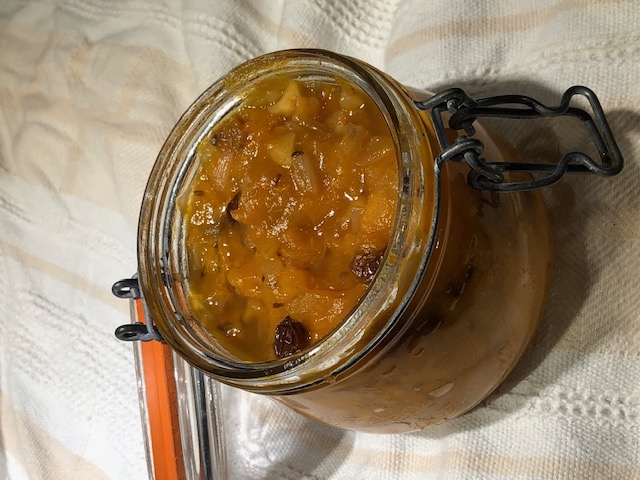 The apricots have mostly all tumbled off the tree. This year, I decided I was going to retrieve some of them. I ate some, I dried an armful, I made apricot-ginger chutney. It's very good. The ginger gives it a nice bite. It also includes an entire onion so it's sweet and savory. Yes, there are raisins too .
I put an apple in a paper bag to speed up ripening. There were still too many left so I gave a bag to some friends.
The gardeners who used to live here also left us two blueberry bushes which are now ripening. We put netting over them so the birds don't eat them all and bits of aluminum foil here and there because we see a practice like that up at some of the Sonoma vineyards.
Got to keep up the antioxidant intake in these stressful times.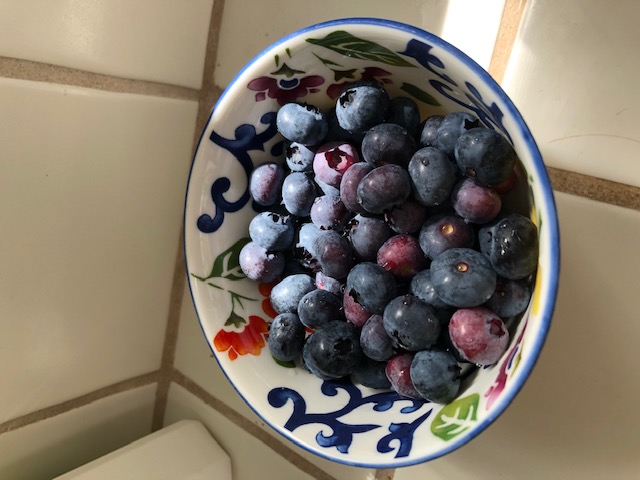 We've eaten an entire bowl already.